Date: 28 June 2023
In a significant step towards fostering global collaboration in research and development, ARV, a leading technological company, and PTTEP, a major energy corporation in Thailand, recently visited the Advanced Robotics and Intelligent Automation (ARIA) Lab. During the visit, the executives were given an extensive tour of the state-of-the-art facilities and were introduced to international internship members from India and Chulalongkorn University.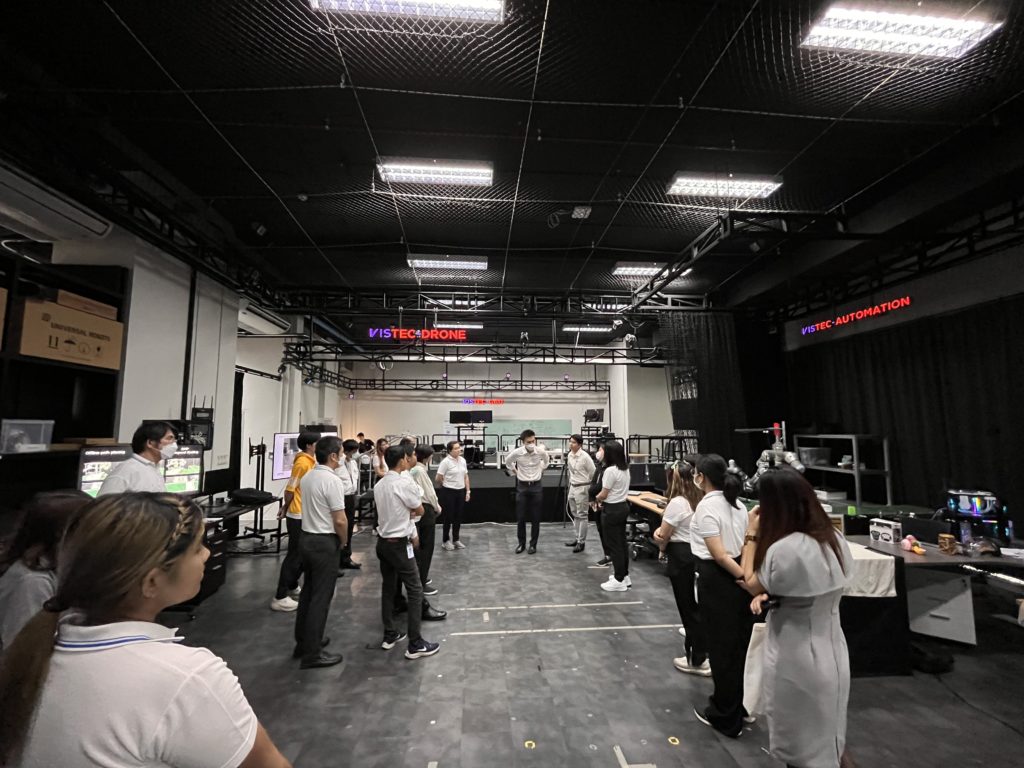 The delegation, led by high-ranking officials from ARV and PTTEP, expressed their enthusiasm for engaging in innovative projects at the ARIA Lab. They were impressed by the cutting-edge technologies and advancements showcased during the tour, which showcased the Lab's dedication to advancing automation and robotics in various industries.
In a significant announcement, Professor Dr. Poramate Manoonpong, head of the ARIA Lab, introduced two distinguished international internship members to the visitors. The first intern, Prayot, hails from India and brings with him a wealth of expertise in Drone hardware and simulation. His addition to the team is expected to enrich ongoing research projects and open new avenues for collaboration between the ARIA Lab and academic institutions in India.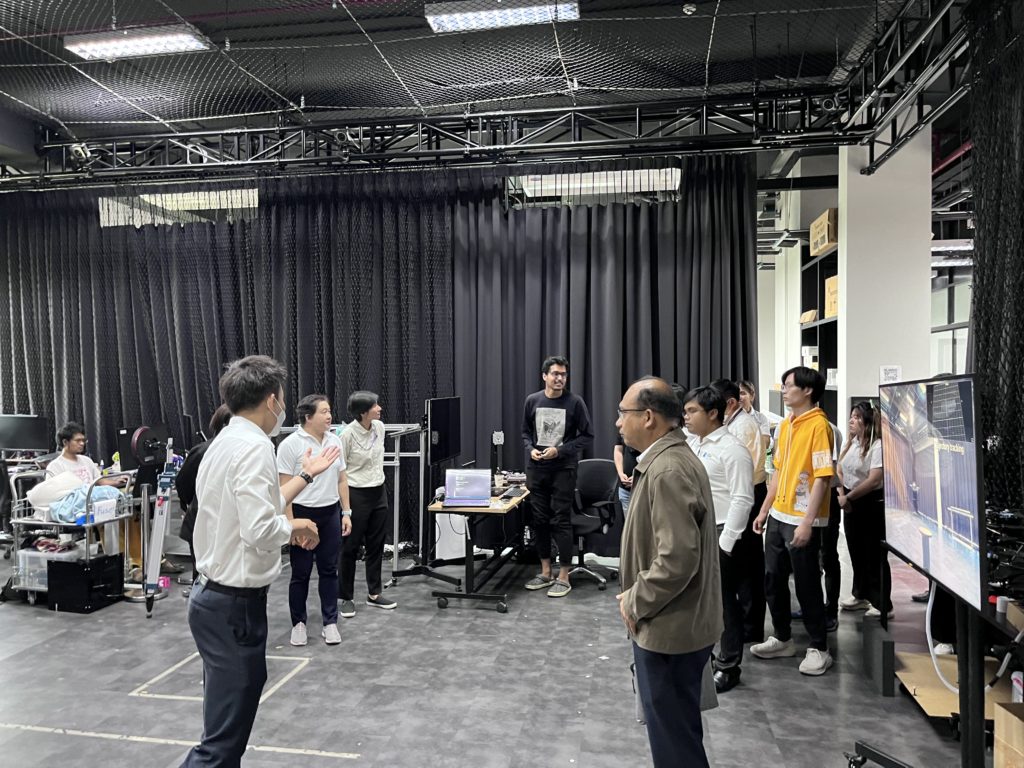 The second intern introduced by Professor Dr. Poramate Manoonpong is Rieng, an outstanding student from Chulalongkorn University, Thailand. With a background in mechanical engineering and a keen interest in Soft gripper design, Rieng is set to contribute significantly to the Lab's efforts in advancing robotics applications in the Automation Manipulator Robot.
The ARV and PTTEP executives expressed their appreciation for the Lab's commitment to fostering international collaboration through internship programs. They highlighted the importance of cross-cultural exchanges and knowledge-sharing in driving technological advancements that can benefit societies globally.
Both ARV and PTTEP are industry leaders renowned for their commitment to technological innovation, and their partnership with the ARIA Lab is expected to create a synergy that will accelerate breakthroughs in automation and robotics. The collaborative efforts aim to address challenges faced by various sectors, including energy, manufacturing, healthcare, and more.
The visit concluded on a promising note, with discussions initiated to establish a long-term collaboration framework between ARV, PTTEP, and the ARIA Lab. The joint efforts are set to foster a cutting-edge research environment that will drive the transformation of industries through technological innovation.
The presence of international interns from India and Chulalongkorn University adds a diverse perspective to the research endeavors and reaffirms the ARIA Lab's commitment to nurturing the next generation of global innovators.