On Aug 22nd, 2018, Her loyal subject is most grateful for Her Majesty's boundless and gracious kindness that Her Royal Highness Princess Maha Chakri Sirindhorn presided over the opening ceremony of our IST building.
In this H.R.H. presented, our professors, students, and staffs from BRAIN lab had a chance to demonstrate Bio-inspired Robotics together with Neural Engineering concept and its practical application in our "Robotics Studio" and Health Informatics in "Smart living Studio".
Our student introduced the locomotion idea based on the study of an insect and demonstrated it with Hexapod robots to H.R.H.. The Hexapod robot could learn to climb over the obstacle automatically through the implementation of neural network controller.
The neural network control is not only implement in Hexapod robot, but also in Bipedal robot which in our case as a platform to study human walking mechanism. Further from this platform, its knowledge will be transferred to the adaptive real-time control system of Exoskeleton which is utilized as rehabilitation equipment for paralyzed person.
Brain Computer Interface (BCI) as technology to enhance communication between human and machine was presented to H.R.H..
Besides, our BRAIN lab also has a project regarding inspection robot, especially for oil and gas, and petrochemical industry.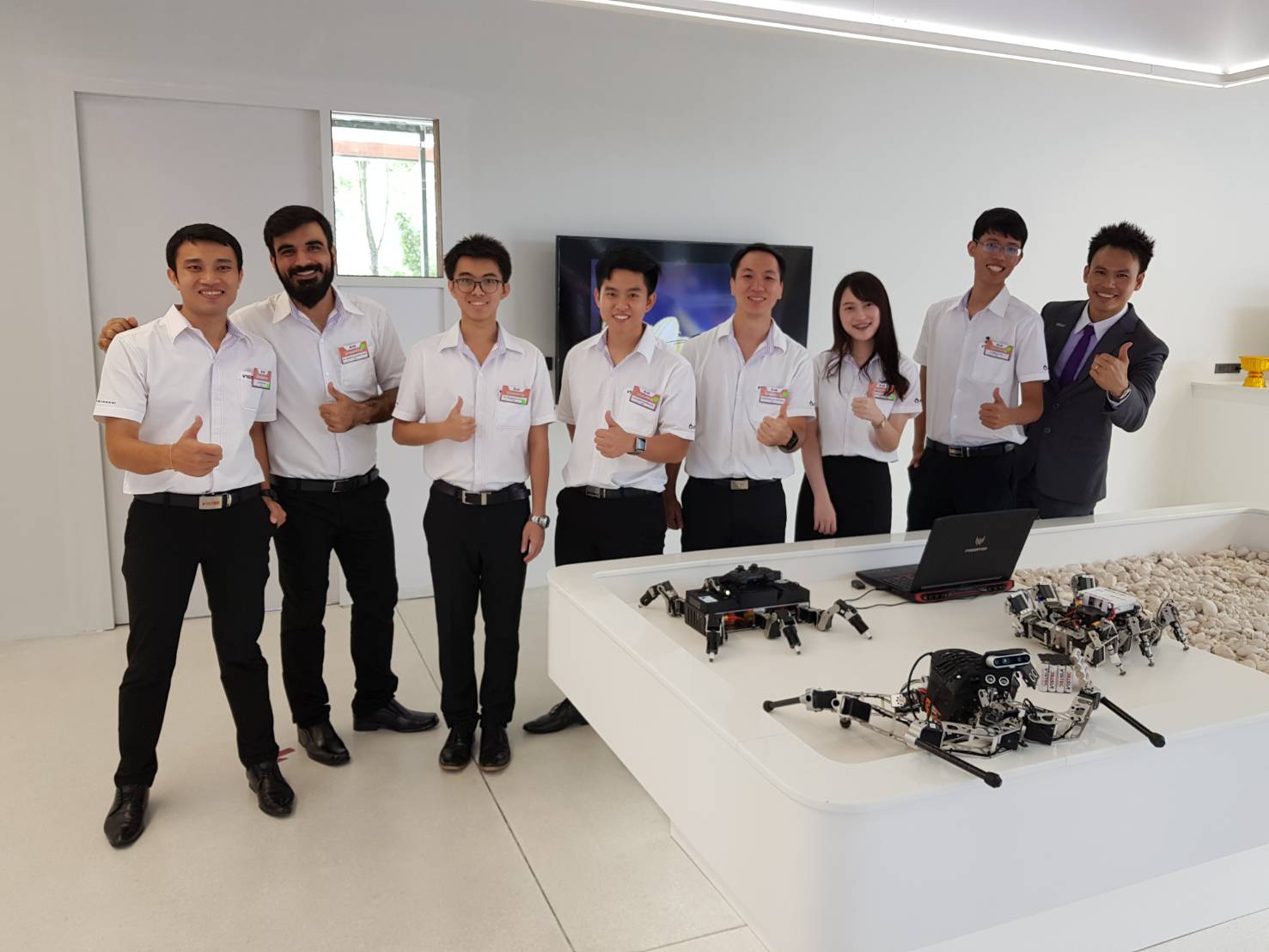 Our students team together with Prof. Dr. Poramate Manoonpong !
Our Dean Prof. Dr. Chokchai Leangsuksun and Dr. Theerawit Wilaiprasitporn presented Healthcare Informatics in our Smart living Studio.
BCI and wearable devices can be used as sensor to collect and record all human vital signal in order to be processed and interpreted valuable insight further.
Here in our Smart living Studio, we integrate Sleep lab as part of this sector.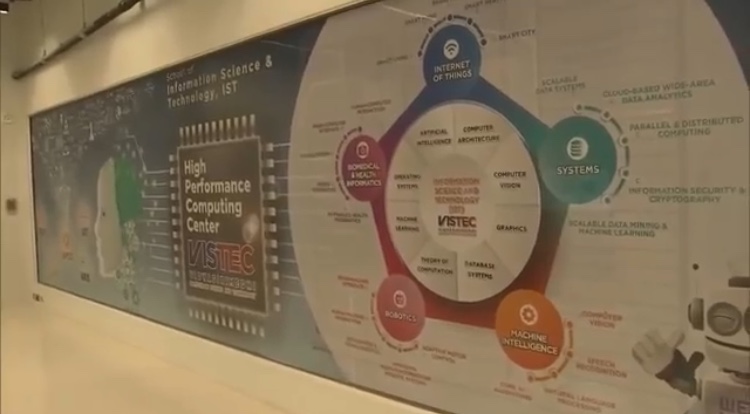 High Performance Computing room
We can see the five distinguished topics of our school here.
Robotics
Medical Health Informatics
Internet of Things
Systems
Machine Intelligence