Prof. Poramate Manoonpong is invited as a keynote speaker in TC-R²P/Thai Robotic Society/RAS Thailand International Workshop held on June 17, 2021, in Bangkok, Thailand (Virtual Workshop).
Prof. Poramate Manoonpong                                                                                                                                                                                                Title: Robot Intelligence Inspired by Nature                                                                                                                                                                  Abstract: There is an increasing demand of using robots in our everyday life for a variety of applications, like inspection, healthcare, industry, service, etc. These robots have to intelligently perform multiple functions (like locomotion, manipulation, and navigation) for the applications. They should be able to also learn and adapt to deal with new and unpredictable situations. However, there are many key challenges that need to be addressed to achieve robot intelligence ("robots that can act, learn, and adapt by themselves to deal with unexpected situations"). In this talk, I will present our nature-inspired solution which brings the goal of creating robot intelligence a little bit closer.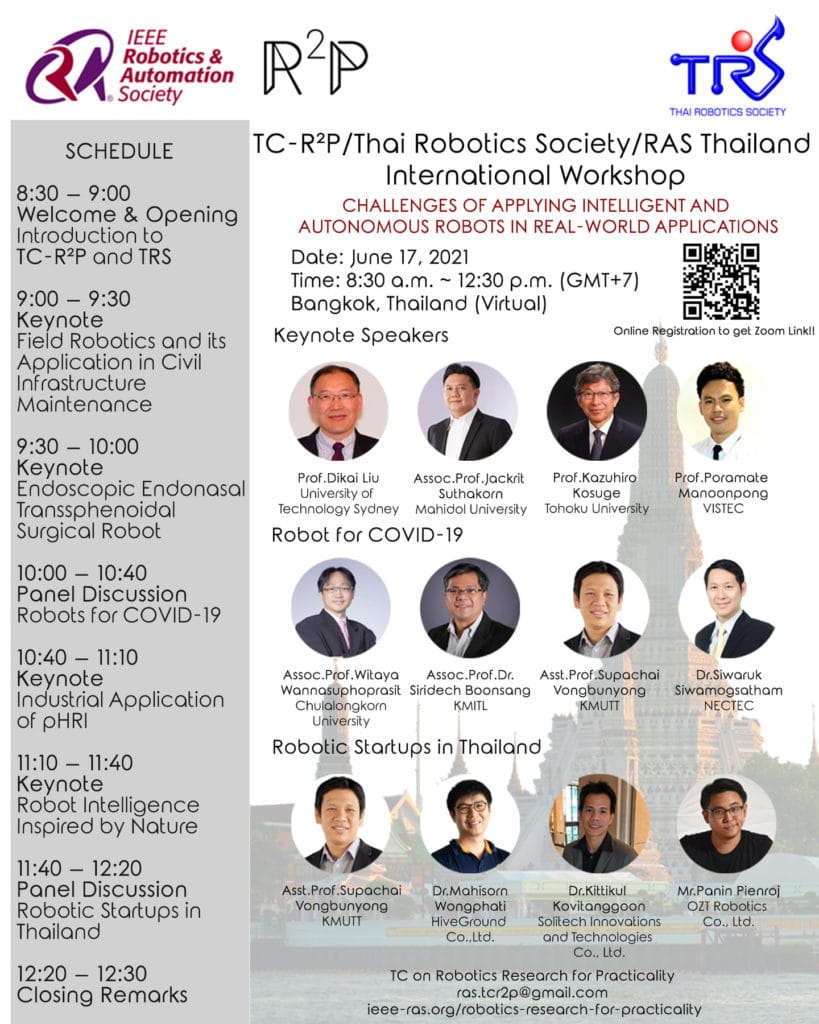 For more information and registration please see ieee-ras-Thailand-International-Workshop-2021.